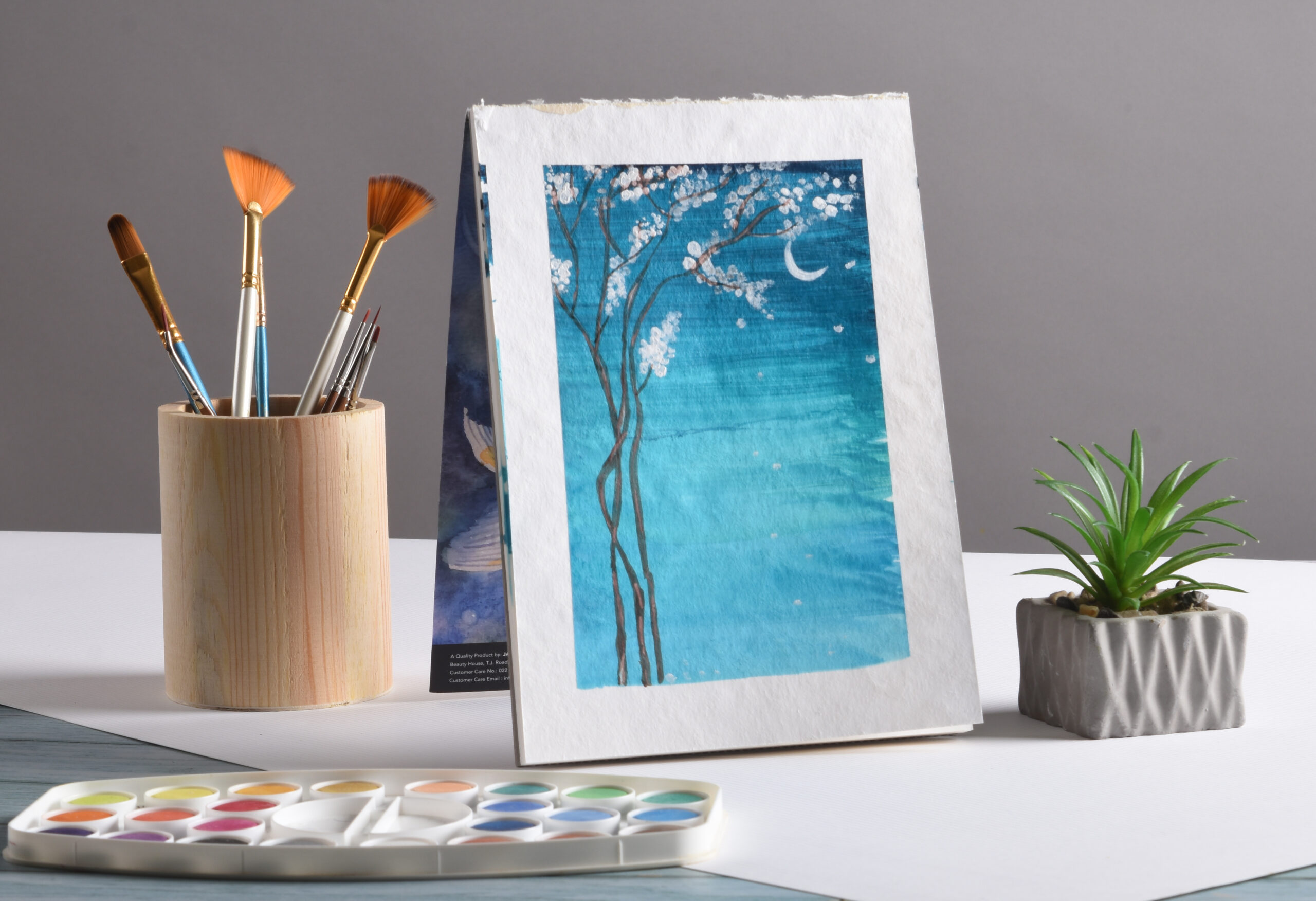 We have previously put up a blog on the different kinds of watercolor paper. Watercolour papers are usually made with either cellulose or cotton and available in various textures too. But how does one choose the right paper? Let's dive deeper into the nuances of every type of formation and texture so that you may choose the most perfect watercolor paper that suits your unique style.
To start off, let us discuss the difference between cellulose and cotton papers.
100% Cellulose paper:
These are made from wood pulp which is specially treated and sized to work well with watercolours. Cellulose papers are usually much more economically priced and a great option to experiment and start off your journey with watercolours.
Cellulose can still hold a decent amount of moisture and works well with all watercolour techniques like layering, wet on wet etc. Lifting works great on cellulose papers as the paints do not get absorbed deep into the fibres which makes corrections a lot easier too.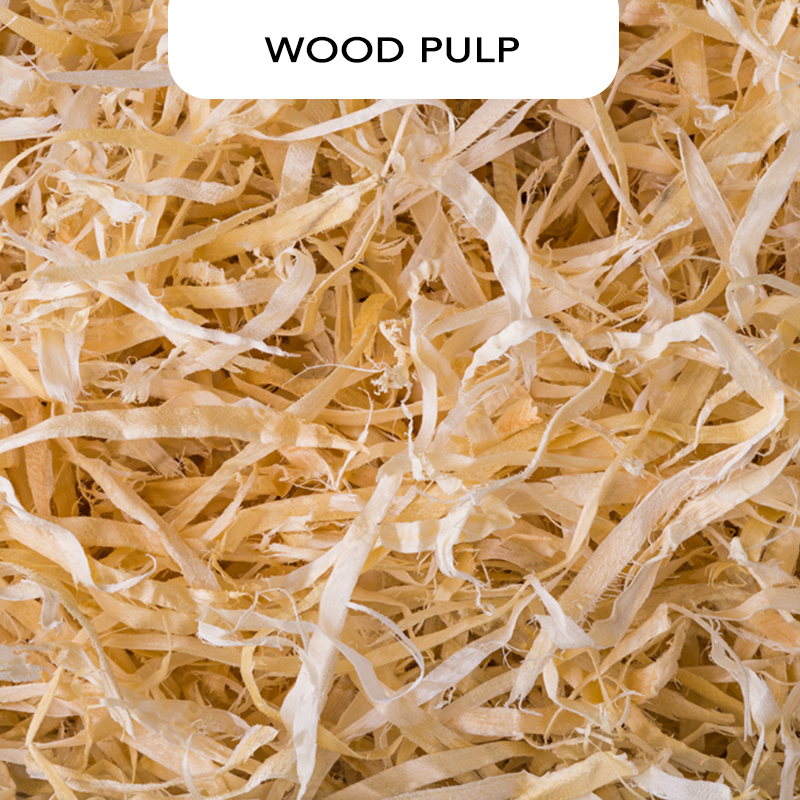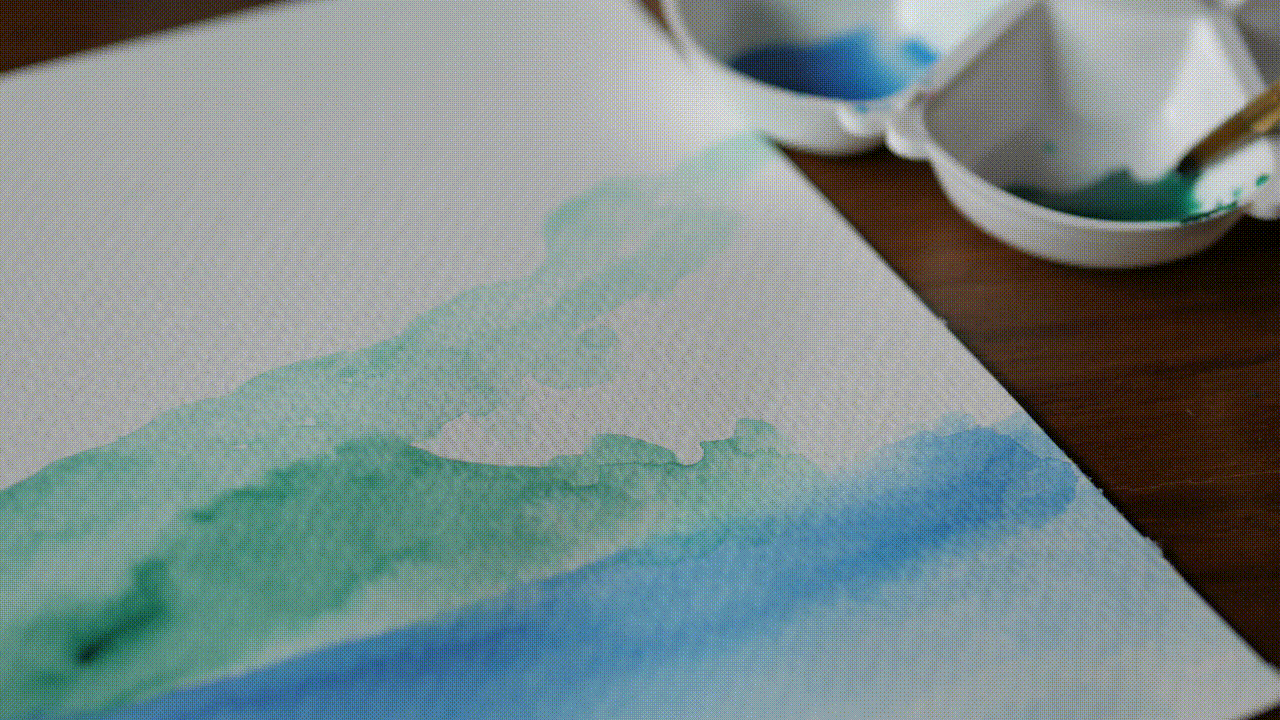 100% Cotton paper:
These are made from cotton fibres which is stronger and naturally more absorbent than wood pulp. 100% cotton papers are usually priced higher than cellulose papers but widely used by watercolour artists.
Since cotton tends to absorb the pigments more this results in the artworks looking more vibrant and the pigmentation and granulations show up extremely well as the paints interact with much better with the cotton surface. Cotton also tends to hold moisture and can stay moist for a longer period which allow longer working time when using techniques like wet on wet. Lifting paints is a little more challenging on cotton papers since the paints adhere much better on these papers.
https://scholarstationery.com/product-category/fine-art/watercolour/100-cotton/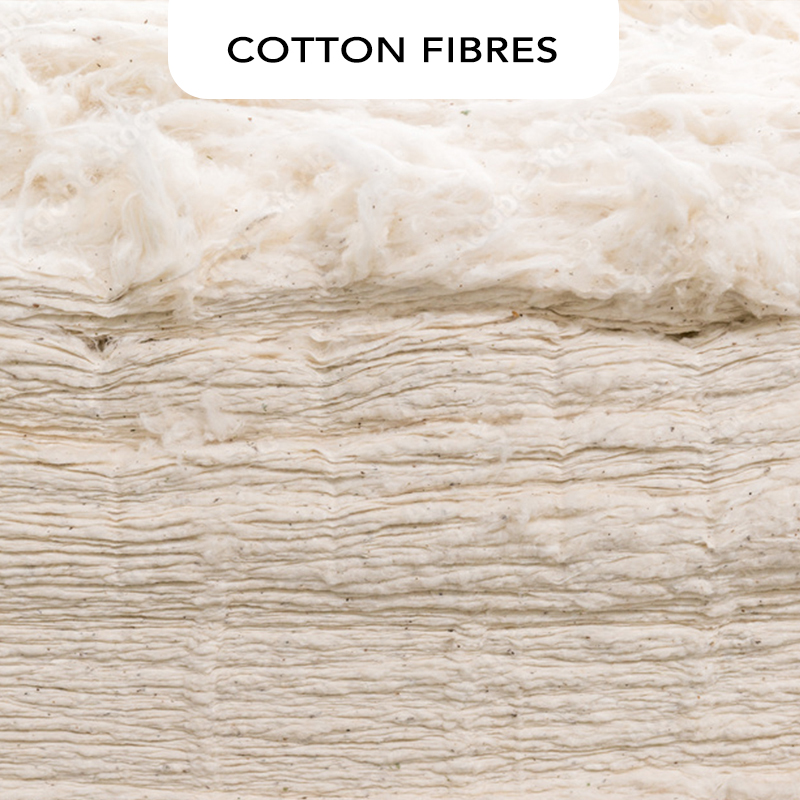 Watercolour papers are usually available in 3 different textures and surface characteristics namely Cold Pressed, Hot Pressed and Rough/Torchon. While the Hot pressed and Torchon textures more or less are the same between most brands, the cold pressed papers differ and are available in different textures.
Cold Pressed:
This is the most preferred paper for most artists as these papers tend to absorb more moisture.
These papers have a grainy surface, referred to as tooth which adds dimension to an artwork and is great to use with granulated pigments too as the heavier pigment settles into the indented areas creating some stunning effects.
The intensity of the grainy surface or the paper tooth varies between different brands. For example, the Scholar Cold Pressed Watercolor paper boasts of a rather heavy tooth, almost rough one could say. At the same time, our 100% cotton papers have more of the medium grain or mild tooth.
These papers are highly absorbent and a pleasure to use with techniques such as wet on wet or single wash artworks.
Working in multiple layers is extremely easy on such surfaces as the base layers are more stable and do not get lifted easily once dry making it possible to work with multiple layers.
Lifting paint and corrections are easier on this paper while the paint is still wet. Once the paint dries it does get challenging to lift paint from surface evenly especially from the indented regions.
The texture of the paper helps control the spread of the paint on the surface hence making it easier to work with. The indents on the paper help with controlling the movement thereby making it ideal for someone who is just beginning to understand the nature of watercolours.
Techniques like dry brush work extremely well on such surfaces as the tooth of the paper catches the paint leaving the indented areas as paper white.
This is not a suitable paper for scanning or digitising as the scans do not tend to catch all the details, this also depends on how textured the paper is.
Fine liners and pens need to be used very carefully in order to not damage the nibs of the pen.
https://scholarstationery.com/product-category/fine-art/watercolour/cold-pressed/
Torchon/Rough Pressed:
These papers have an uneven and irregular surface more like clouds or snow. It is a perfect blend of cold and hot-pressed paper texture which allows one to express their strokes freely with watercolours and interesting visual effects.
This has excellent absorbency, allowing it to hold a significant amount of water and pigment. This feature can be beneficial when using wet-on-wet techniques or for achieving more saturated and vibrant colours.
Working in multiple layers is possible however it is best to use a softer brush for the same as synthetic brushes or hard bristles may tend to pick up from the lower layers.
This is hands down one of the best papers when it comes to lifting paint and literally bringing it back to paper white regardless of if the paint is wet or dry. However, this is subjective to the staining power of the pigment used as well.
The texture of the paper aids in loosening up the strokes while still having a little control over the movement of the paint. Since these surfaces are not highly indented and just uneven the paints tend to flow a lot smoother than it would on a cold pressed paper and great for someone who is looking explore the textural possibilities it has to offer.
Techniques like salt and dry brush work great on these papers as they are smooth enough to create textures while still providing some surface tooth for the brush to hold on to.
The artworks created on these papers can be digitised and scanned with ease as the indentations are not as pronounced.
Fine liners and pens can be used with ease on these papers as they do not tend to damage the nibs and allow you to create smooth lines.
https://scholarstationery.com/product-category/fine-art/watercolour/torchon/
Hot Pressed:
These papers have little to no tooth, have a smooth surface and are sized and treated differently to be watercolour ready. This causes the paper to not be as absorbent as its counterparts which allows the paint to stay at the surface a little longer allowing for a more controlled blending.
Working in layers is possible but it is best to refrain from over working since the paper is extremely smooth the paint has a higher chance of getting lifted.
Lifting paint and making corrections are very easy on this surface owing to an even finish and is widely used by artists who like to work with fine details and precision.
The texture of this paper is great for illustrative style of artworks which involve crisp lines and clean edges as the paper is not as absorbent.
Techniques like salt work great as the moisture has an even surface to move on and also aids in creating beautiful and interesting textures with water blooms.
This is the ideal paper to scan and digitise artworks as the paper is smooth which aids in a sharper outcome when scanned.
Fine liners and pens can be used with ease on these papers as they do not tend to damage the nibs and allow you to create smooth lines.
https://scholarstationery.com/product-category/fine-art/watercolour/hot-pressed/
Below is a quick overview of the differences between them:
Having said all the above, we would recommend that you test the papers with various techniques and choose what best suits your style of painting and how the paints behave on each paper. While choosing your paper ensure they are acid free or archival which helps to preserve your artworks and prevent the paper from yellowing.
At Scholar, we have a wide variety of Watercolor papers available. Check out our entire collection here.