Give colour and texture to your ideas on Watercolor Paper
A Diverse Range of Watercolor Papers by Scholar
The Scholar Experience
Unique Features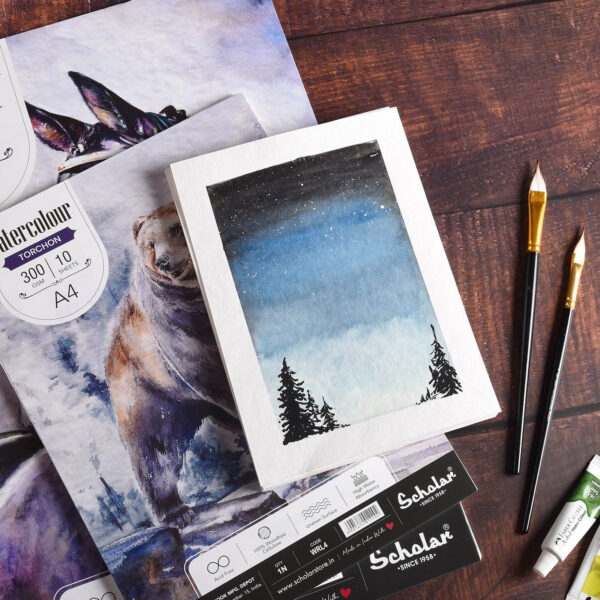 Breathtaking Textures
The Scholar Premium Watercolor Papers feature amazing textures that add to the beauty of your art. We have medium, heavy, rough as well as smooth grains also known as cold pressed, rough/torchon & hot pressed respectively.. Choose the perfect Scholar watercolor paper depending on your final artwork.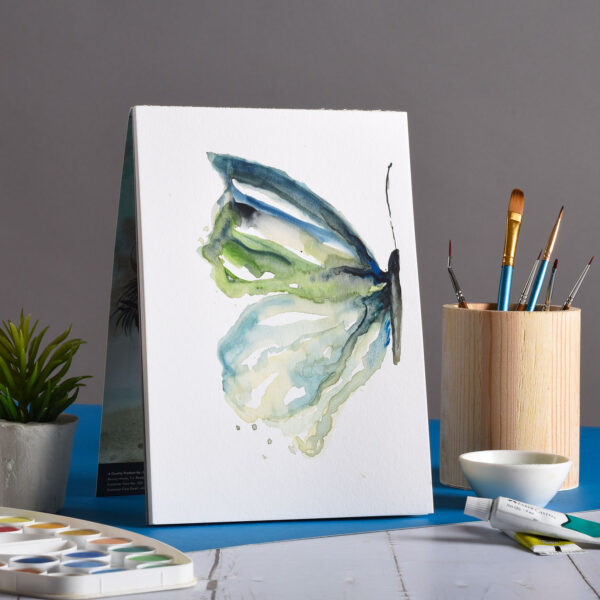 Sturdy & Reliable
All the Scholar Premium Watercolor Papers are of minimum 140 lbs. Or 300 gsm which ensures zero or minimal warping, bending or curling of the paper giving you amazing freedom to paint your way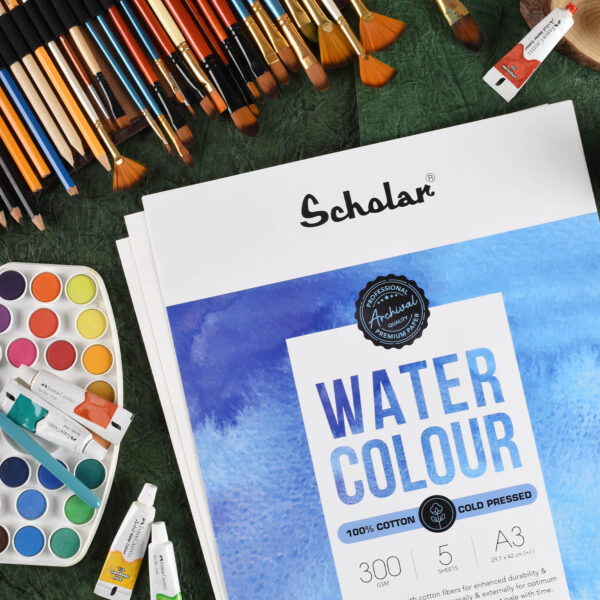 Sustainability
The Scholar Premium  watercolor papers are made from FSC certified mills. They are also acid & lignin free. This means they are sourced from responsible manufacturers who comply with FSC regulations thereby ensuring safeguarding our forests, our air & the environment in general.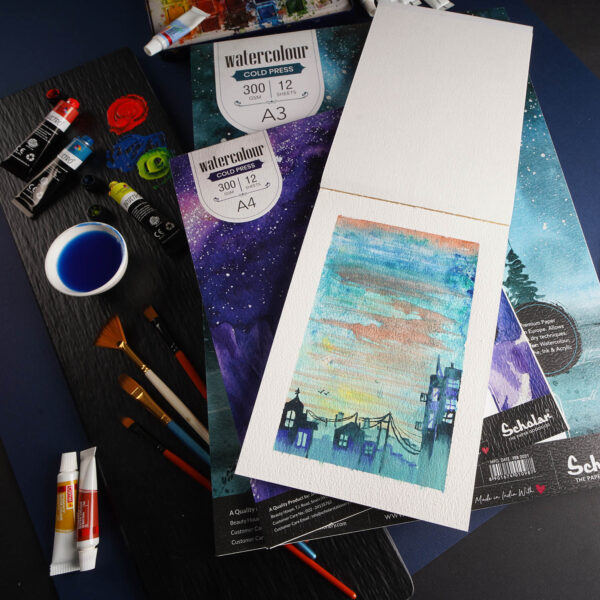 Longlife & Durable
The Scholar Premium watercolor papers are made from both acid and lignin free pulp that ensures your art remains vibrant and colorful even after many years.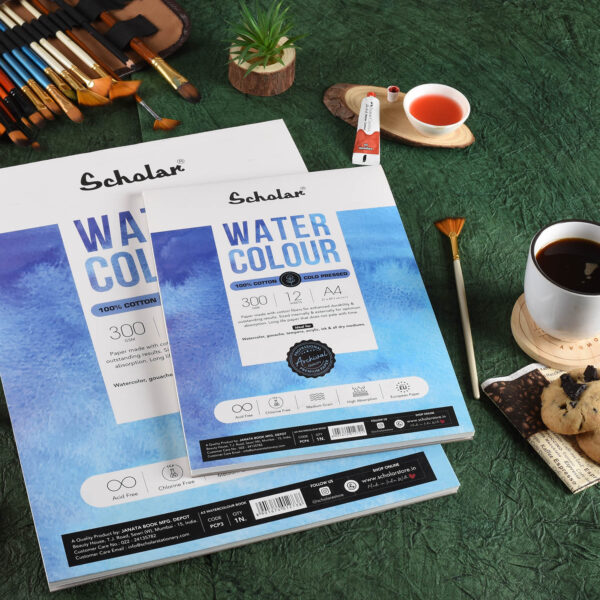 Content
Scholar Premium Watercolor papers are available with cotton content as well as with cellulose. It doesn't matter whether you're a student or a professional, we have a watercolor paper for every need.
Vegan
Scholar Premium Watercolor papers are both internally and externally sized with a synthetic ingredient and not gelatin or animal hide that makes it completely vegan and cruelty free. Sizing is what differentiates regular paper & artist papers.
Recommended Techniques
Ideal For: Watercolor
Also Suitable For: Gouache, tempera & acrylic paints