Description
Amazing Versatility – The Scholar Mixed Media Sketchbook Paper is extremely versatile with all art forms and mediums. Ranging from dry mediums like pencil, pastels & charcoal to wet mediums like watercolor & acrylic, our signature mixed media paper performs with brilliant output.
Sustainability – The Scholar Mixed Media Papers are sourced from an FSC & PEFC certified mill that ensures responsible manufacturing. They are also made from pulp that is completely chlorine free.
Longlife & Durable – The Scholar Mixed Media Papers are both acid and lignin free that ensures your art remains vibrant and colorful even after many years & that the paper does not fade or turn pale with time.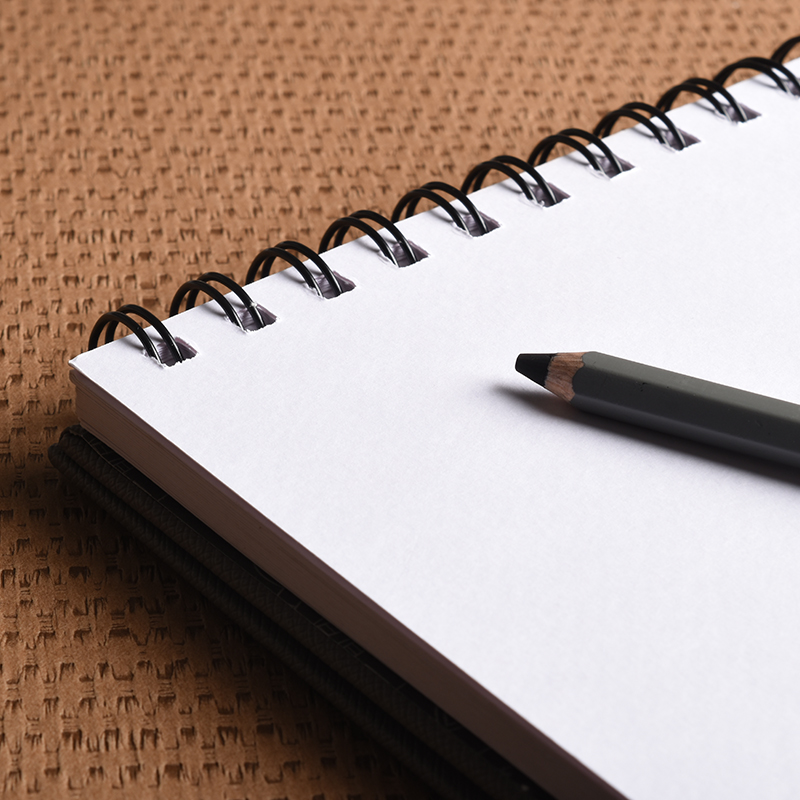 The Paper
Midly textured and works great for all mediums without bleeds, feathering or ghosting. If you like working with a textured paper for dry mediums this would be the right choice as it has the right amount of tooth for layering before the paper gets burnished. Watercolours work well too with wet on wet technique.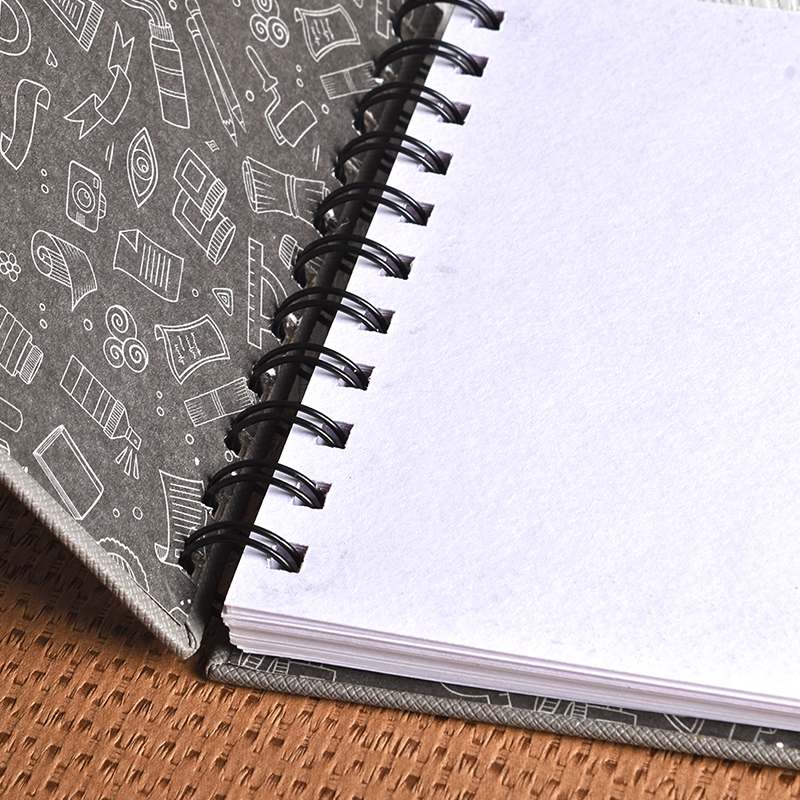 The Make
Held together by a twin wire loop binding that flips all the way back so you're working one piece at a time with ease. The size mentioned is inclusive of the space where the paper is wire bound. A thick designer elastic band helps secure the book firmly.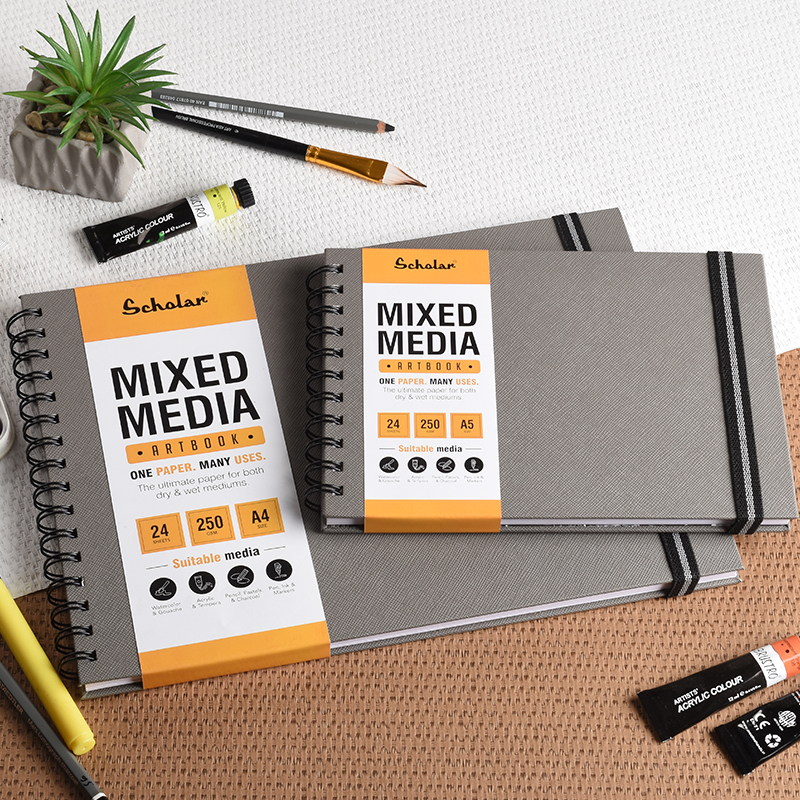 The Variety
The Scholar Mixed Media 250 gsm sketchbooks come with 24 sheets each. Size wise they are available in A5 & A4. So whatever may be your skill set, we've got you covered! Get your creative juices flowing and order online these premium sketchbooks right away.